Big Moose Mountain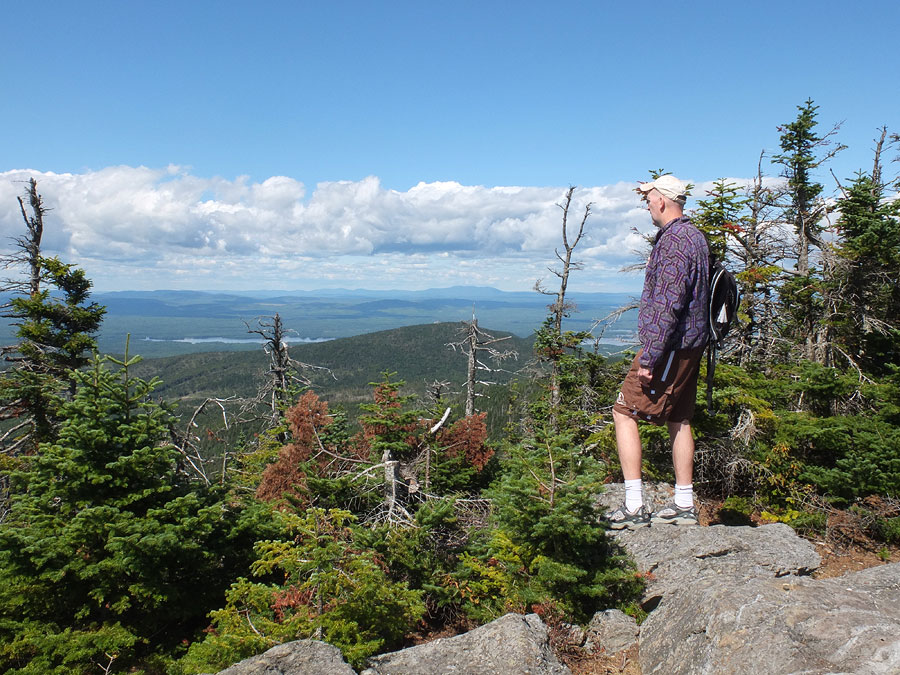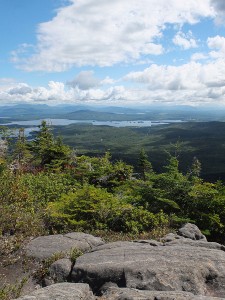 Yesterday Brendan and I drove over to Greenville to hike Big Moose Mountain. As we drove across Maine the weather turned cloudy and looked like we might get some rain, but as soon as we arrived in Greenville the clouds parted and we ended up with a perfect day for hiking…cool, dry weather.
This was our first time hiking Big Moose Mountain (elevation 3,196′) and it's a great hike, but very challenging. According to my Fitness App we did 5.8 miles and it is extremely steep in some places, ascending about 2,000 feet to the summit with stunning views of Moosehead Lake and Mt. Katahdin off in the distance.
The first 1.5 miles of the hike aren't too steep, but after you come to the old fire warden's cabin the hiking gets tough, but the views at the summit are worth it!
The mountain has a rich history as it is the site of the nation's first fire tower built in 1905. Although the fire tower is no longer there you will find a weather station.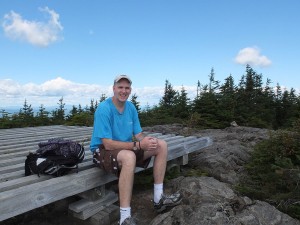 We were surprised to find a construction project at the summit and were trying to figure out what this platform was for and came to the conclusion it was a helicopter landing platform to fly in supplies and construction workers.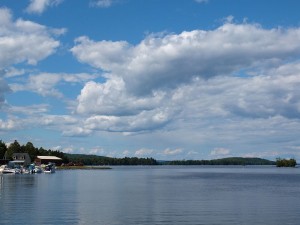 Greenville is a cute little town located on the shores of Moosehead Lake and if you head up to hike Big Moose Mountain I would definitely recommend stopping and exploring the stores, having an ice cream and relaxing along the shores of Moosehead Lake.To get to the trailhead drive north to Greenville on Route 15. At the traffic light (the one and only traffic light in Greenville) turn left staying on Route 15 for about 5 miles. Take a left at the sign "Little Moose Public Reserve Lands" and follow the dirt road for about 1.5 miles. The parking area and trailhead are on the right and easy to spot. Make sure to sign the trail register. I always like checking out the activity on the trail and the previous day it was very crowded, but we only ran into three people while we were there. The hike takes 3-4 hours depending on your pace and how long you stay at the summit. 
Happy hiking!

Jen & Brendan {September 2012}