Florence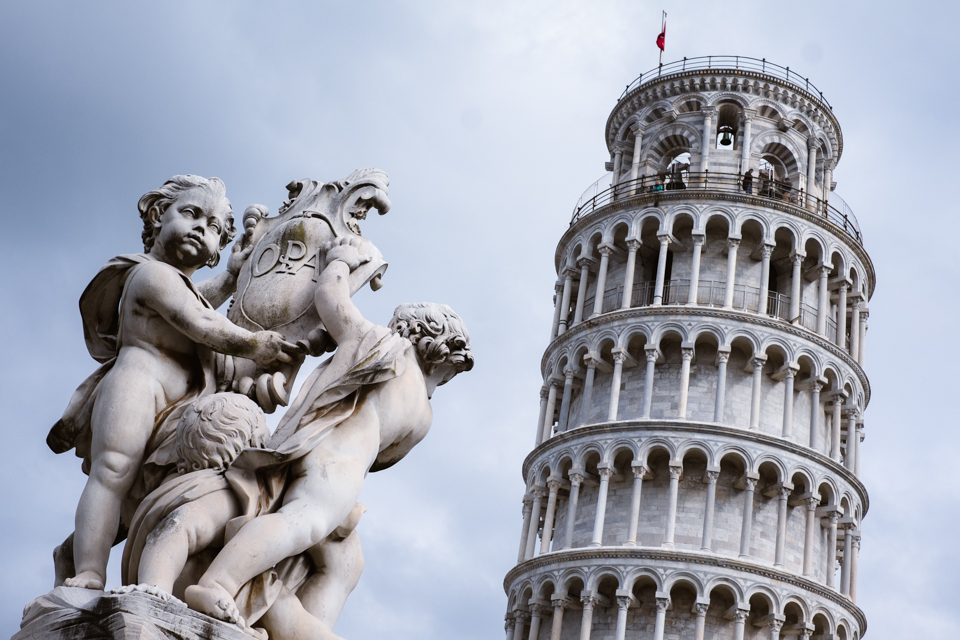 Florence is such an amazing city and the Historic Center of Florence (World Heritage Site) is such an easy place to walk and explore. We stayed at the Hilton which wasn't particularly close to the historic area but they had a convenient shuttle.
Our first day full day was a Monday and a lot of places are closed, so we spent the day walking around the city, but we did get a chance to visit the Duomo, although we mistakenly thought the first church we went to was the Duomo, oops.  There is the option to climb the dome or the Campanile, but we didn't want to wait in the long lines.
On Tuesday we had planned to pick up our rental car at the airport but the taxi drivers were on strike so we had to figure out how to get to the airport. The only real option was to walk, which didn't seem like it would be too hard to get to, but it was 4 miles away . Unfortunately we relied too much on Google Maps (make sure you have the right ending point) and we ended up walking really far out of the way! We also discovered that the rental car pick-up is not at the airport but off-site. Thankfully we discovered this before we got the airport. Overall we made really poor plans, which isn't like us, but also part of the adventure of traveling. After finally picking up the car we were frustrated and exhausted but didn't want to completely waste the day, so we picked a random town to drive to, which ended up saving the day. San Gimignano is a small walled city and definitely worth a visit. It was nice to walk through a town with no cars and there were great views of the countryside.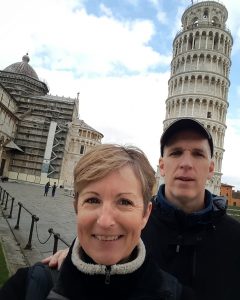 Pisa is obviously very touristy town, but well worth a visit. Even visiting in the off season there were a lot of crowds, but there is a free parking lot about a 10-15 minute walk from the Piazza del Duomo, Pisa (World Heritage Site) where the tower is located. They allow 45 people to climb the tower at a time, so if you are interested in climbing make sure to get there early so that you can get a ticket. After visiting Pisa we drove to Lucca which is another walled city, although much larger. Lucca wasn't as cute and touristy as San Gimignano but it is well worth a visit and there is a nice walk along the wall.
On Thursday we had planned to drive around the Tuscany countryside, but we both woke up exhausted. Jet lag was catching up with us! So we instead drove to the tiny town of Fiesole which has amazing views of Florence and the countryside. If you are into archaeology, there are some Roman ruins and museum that are worth visiting.
Rainy days are for museums and that must have been everyone else's plan as well. The hotel had assured us we would not need reservations to visit the Uffizi and Accademia museums, which are a must during the busy summer months, so we were stunned when we saw lines at both. The Accademia was thankfully just a short 15 minute wait and well worth it to see the famous David by Michelangelo. We had to wait much longer to get into the Uffizi, about an hour and I appreciated Brendan being so patient; normally neither of us would have been patient enough to wait. Make sure to watch out for the pickpockets while you wait and avoid the scalpers.
It was an early morning to get to airport for our flight home, thankfully the taxi drivers weren't on strike! Florence and the Tuscany area is a must see!