Malta
Looking for a warmer place to go over Christmas break and get away from the bitter cold we've been having in New England we set our sights on Malta. It's a long journey to get there, flying from Portland, Maine (and returning to find our car covered in snow) to Detroit, Amsterdam and finally arriving by Air Malta which was a tight squeeze for Brendan.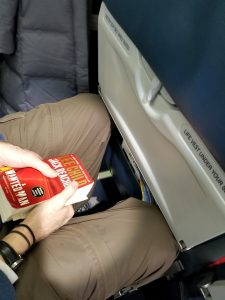 One of the main reasons we chose Malta was we were able to get a great deal on a room at the 5 star Hilton in St. Julian's using very few points, especially considering it was the Christmas holidays.  The Hilton has a great location, within walking distance to great restaurants, right on the water, and fairly easy access to the highway.
There are a lot of homeless cats on Malta, but everyone seems to take care of them, there is even a Cat Village near the Hilton that provides food and shelter for cats.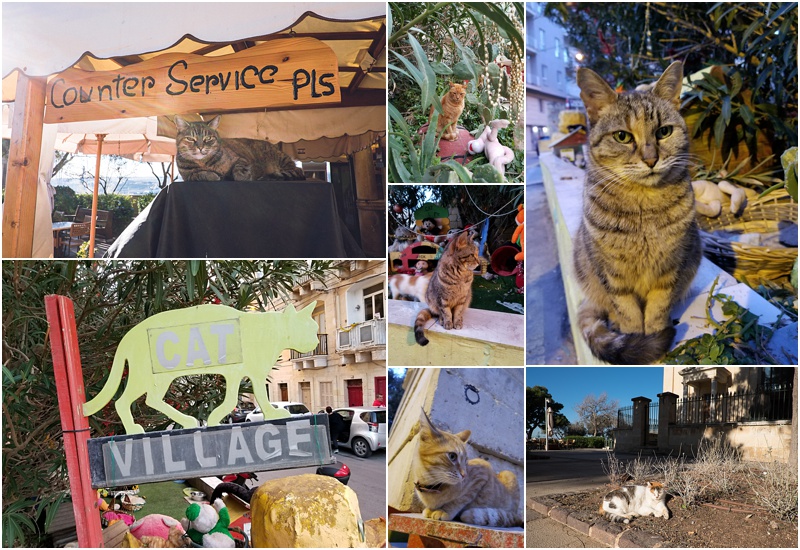 Malta is predominantly Catholic so Christmas is a big holiday. What we found most interesting was that a lot of restaurants were open on Christmas day. Normally when we travel on Christmas we have a hard time finding places to eat, but in Malta it is a big tradition to go out to eat on Christmas day.
Once again we found ourselves driving on the opposite side of the road, so my driving experience from our recent trip to Scotland was a big help. I did much better this time, but there were still a few close calls, including pulling into the rental car return! While it's easy to get around this tiny island, it is not quick. The tiny roads and traffic make it challenging.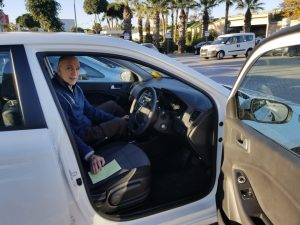 The City of Valetta (World Heritage Site) is the top destination in Malta and we enjoyed walking around the city. Finding a legal parking space is always difficult in foreign cities because the signage is so different, but we found some great public parking lots on the wharf. Surprisingly a lot of movies have been filmed in Valetta.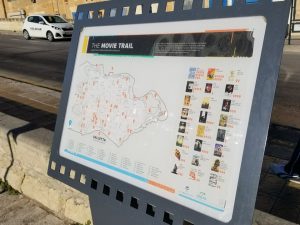 Visiting the island of Gozo was one of our favorite days. The ferry to Gozo is very inexpensive (especially for a car ferry) and runs approximately every 45 minutes. The ferry is very busy, so make sure to get there early, but it was very efficient and quick. Gozo was far busier and populated than we expected. We initially bypassed visiting The Citadel because the GPS wanted to take us up this tiny road which we thought couldn't be right, but decided to go back, and it actually was! We were glad we went back, because it was well worth walking around this small walled city.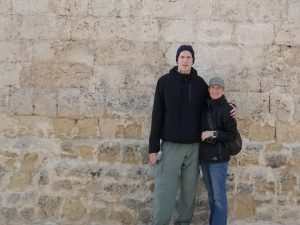 Unfortunately the Azure Window located in Dwejra, Gozo was lost to the effects of mother nature just about a year ago, but seeing the dramatic coastline is still worth the visit. There are nice trails along the coast, although it was extremely windy our entire trip.
Back on Malta some of our other top spots were: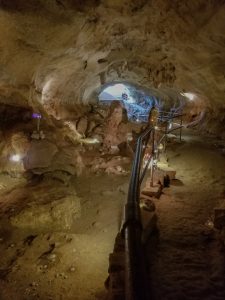 Walking along the Dingli Cliffs.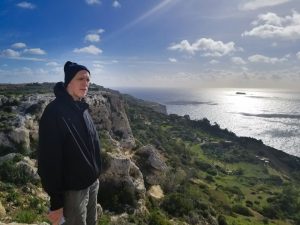 Walking around the walled cities of L-Imdina and Ir-Rabat.
Watching the glassmakers of Malta.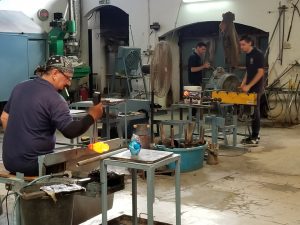 Exploring the Megalithic Temples of Malta (World Heritage Site). We missed the site on Gozo, but visited Hagar-Qim and Majdra on Malta.
Malta was a wonderful place to visit, the locals were extremely friendly, helpful and welcoming. It has become an extremely popular place to visit and there is a lot of construction taking place, so in 10-20 years the island could have an extremely different feel to it. The changing weather is also impacting the island, bringing more rain and cooler temperatures.
Jen & Brendan {December 2017}