Montreal, Mont Tremblant & Ottawa
This summer we enjoyed a two week adventure to Canada, visiting some cities that we had never visited before, Montreal, Ottawa and a cute little ski resort town, Mont Tremblant. It took us about 6 hours to drive to our first stop, Montreal, from Bangor taking us through some parts of Maine we haven't seen in years. We stayed at the Hilton Garden Inn right in the heart of downtown Montreal and within walking distance of many of the tourist attractions. We parked our car in the garage and didn't use it again until it was time to leave. The highlights of Montreal:
The Old City – This reminded us a lot of Quebec's Old City, lots of great shops and restaurants in historic Montreal. It was extremely crowded when we went down there one evening for dinner but this is a must see if you go to Montreal. Take some time to walk around this historic area.
Notre Dame Basilica – Located in the Old City, this is a must see. Even if the line seems long, it moves fast and is well worth the wait. The inside of the church is spectacular! It costs $5 per person to get in, cash only.
McGill University – The university was located right down the street from the Hilton Garden Inn so we spent some time exploring the beautiful campus. If you have time it's definitely worth walking around.
Montreal Museum of Fine Arts – If you love art, this is definitely worth a visit. I spent an afternoon here enjoying some amazing exhibits (Toulouse Lautrec, Pompeii and Napoleon).
Botanical Gardens and Olympic Park – One day we walked to the Botanical Gardens and Olympic Park. It was really hot and humid that day so the botanical gardens were not as enjoyable as we hoped. Some of the gardens were closed and there was not a lot in bloom, but I'm sure if the weather had been better we would have enjoyed it more. The Olympic Park is right across the street and they have converted two of the facilities, one to a Biodome and another to a Planetarium. After we went to the Botanical Gardens we decided to go to the Biodome, which was really cool and not what we expected at all. It was basically an indoor zoo and it was really crowded. If you have a kids, definitely take them here.
Biosphere – The Biosphere and Environmental Museum is well worth a visit. Make sure to watch the intro movie! The Biosphere is located on an island in the St. Lawrence River. We decided to walk there which meant we had to walk across a very busy bridge and we were surprised how many bicyclists there were that flew by us on the narrow sidewalk. After our visit though we decided to take the subway back, which was really easy. I would definitely recommend using the subway to get around.
After Montreal we drove about an hour and half north to Mont Tremblant which is this cute little ski resort town, that does a great job of also having things to do in the summer months. We were surprised at the crowds and all the different things going on, from concerts to luge runs down the mountain. We stayed at a Homewood Suites which has a great location right on the town square, but that's about all it has going for it. If you want to read about our terrible experience check out my review on TripAdvisor. Mont Tremblant is located right near Mont Tremblant National Park so we spent several days exploring the park. We had one great hiking experience and one terrible, in which we almost got lost and ended with it pouring rain. The lakes and beaches seem to be the most popular parts of the park and you can rent kayaks and boats.
Next it was on to Ottawa, Canada's capital. We stayed at a Doubletree located outside the city so we had to drive in each day, but it was an easy drive and parking was easy.
Parliament Hill – This is a must see! Every day from the end of June to mid-August at 10am is the Changing of the Guard. Definitely get there early to get a good spot. The guards dress just like the guards at Buckingham Palace and I felt so bad for them the day we were there, 90 degrees and humid mid morning in wool uniforms, they must have been sweltering! If you want to get tickets to Parliament or the Peace Tower go to the information center across the street before the ceremony. We made the mistake of waiting until afterwards, which is what everyone else did, so the line was huge!
Canadian War Museum – This is an amazing museum that traces Canada's military history. The exhibits were really well done and extremely informative.
Diefenbunker: Canada's Cold War Museum – About half an hour outside of Ottawa is the Diefenbunker. The Diefenbunker is a four-story, underground bunker, and was meant to house Canadian government officials and military officers in the event of a nuclear war. It was like stepping back in time to the 60's and very interesting. You can join a tour or take a self guided audio tour, which is what we did.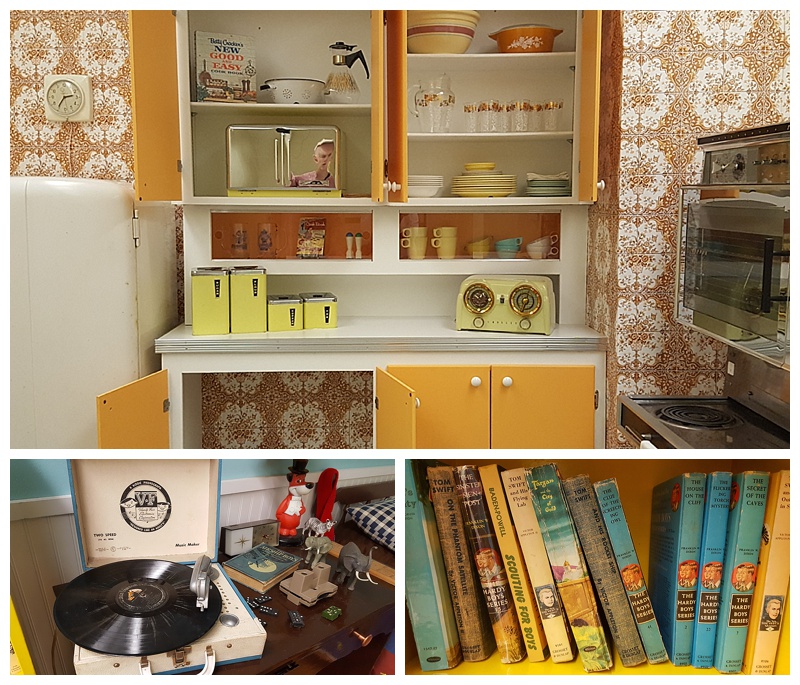 Brendan & Jen {August 2016}