Nice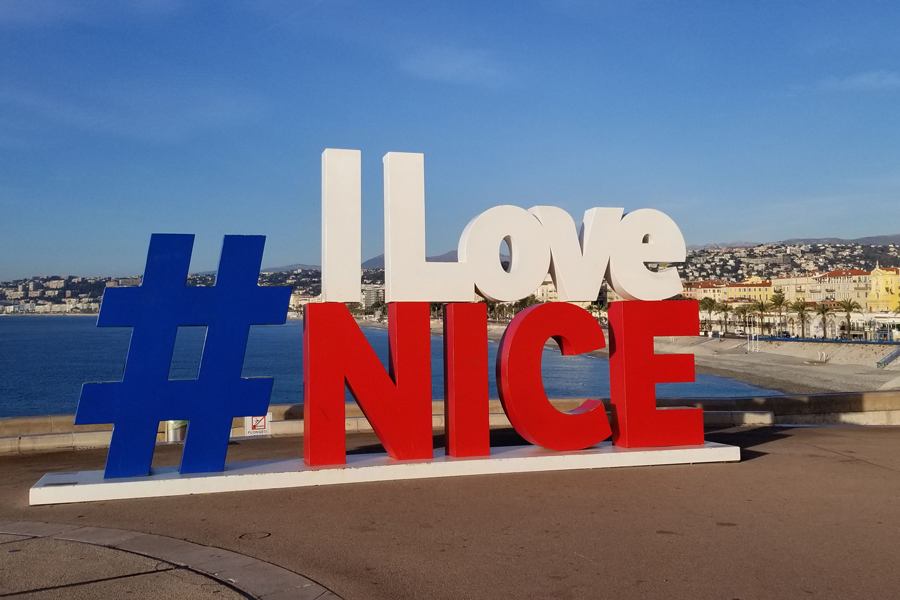 When you live in the cold winters of Maine, it's nice to go someplace warm to escape so during Christmas break this year we chose Nice, France. Many, many years ago when I backpacked around Europe during college I visited Nice, and after 30+ years it has changed a lot!
We arrived in Nice after a layover in Amsterdam, only to find out our luggage didn't make it with us, even with a 5+ hours layover. There were many other people who did not receive their luggage either so we're not sure what happened. Maybe our luggage made a side trip somewhere else. My bag finally arrived a day later, and Brendan's two days. We were beginning to think we would never see Brendan's bag again.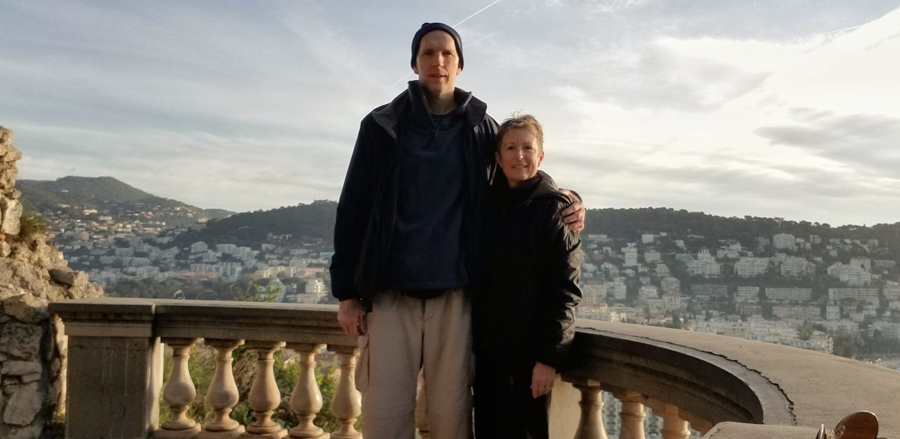 Nice is a great city to walk around and we enjoyed our first day walking along the beach and in Castle Hill Park. A steep climb to the top results in breathtaking views of Nice and coastline, well worth a visit! It's also fun to walk around the winding streets of the Old City.
We couldn't have asked for a better location for our hotel, the Holiday Inn, which was centrally located. Although the hotel could use some updating, the staff was super pleasant and helpful and would update us on the status of our bags whenever we walked through the lobby.
If you enjoy art the Marc Chagall is well worth a visit, although somewhat difficult to find on the narrow, winding streets of Nice.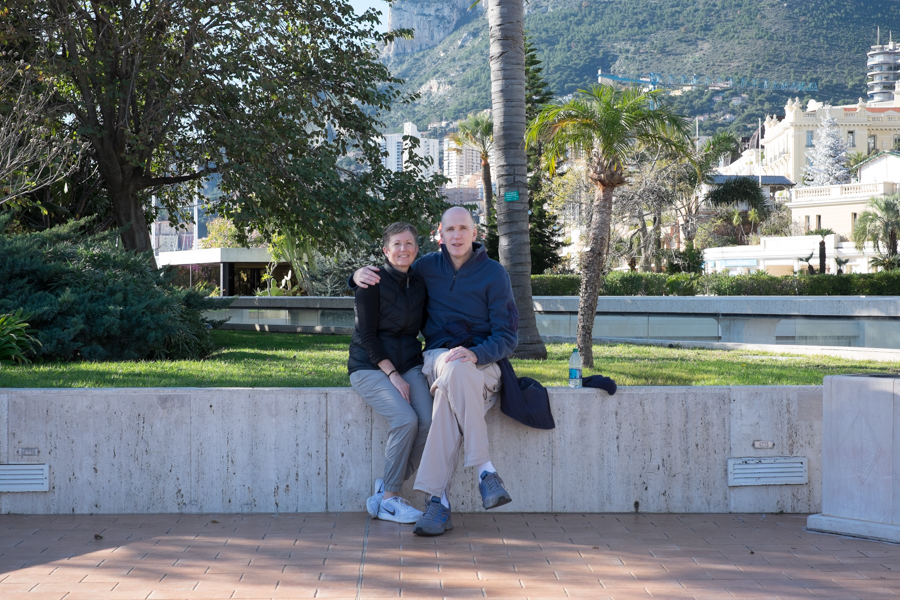 For Christmas we decided to take the short train ride to Monaco (about 30 minutes) and walk around the city. Although the city was fairly quiet because of the holiday we enjoyed walking around the waterfront and looking at all the expensive yachts and visiting the casino, which wasn't open when we got there. The casino was much smaller than we imagined and nothing like the Vegas casinos.
Driving a car is always an experience in a foreign country and driving along the French coast was stressful at times. Thankfully we were driving on the same side of the road as the U.S., but the constant roundabouts were challenging. When we picked up the car from Hertz, they initially "lost" our car. When we went to the parking space it was supposed to be in, there was another car. After finding our car we spent at least 20 minutes trying to figure out how to drive the car since it was a brand new car with lots of new high tech gadgets. Car rental companies should provide a quick overview of your car.
We drove to La Seyne Sur Mer and stayed the next few days at the Grand Hotel a Hilton Curio Hotel right on the coast. It was a gorgeous location in a cute little town. We were surprised to notice that we seemed to be the only Americans. We took advantage of the time to relax a little, something we rarely do on vacation. We took a side trip to Calanques National Park for a little hiking, with beautiful views and a beautiful cove, although much more crowded that we anticipated.
While our trip was short, it was a much needed break from the winter weather and tale some time to recharge.
Jen & Brendan {December 2018}