Nova Scotia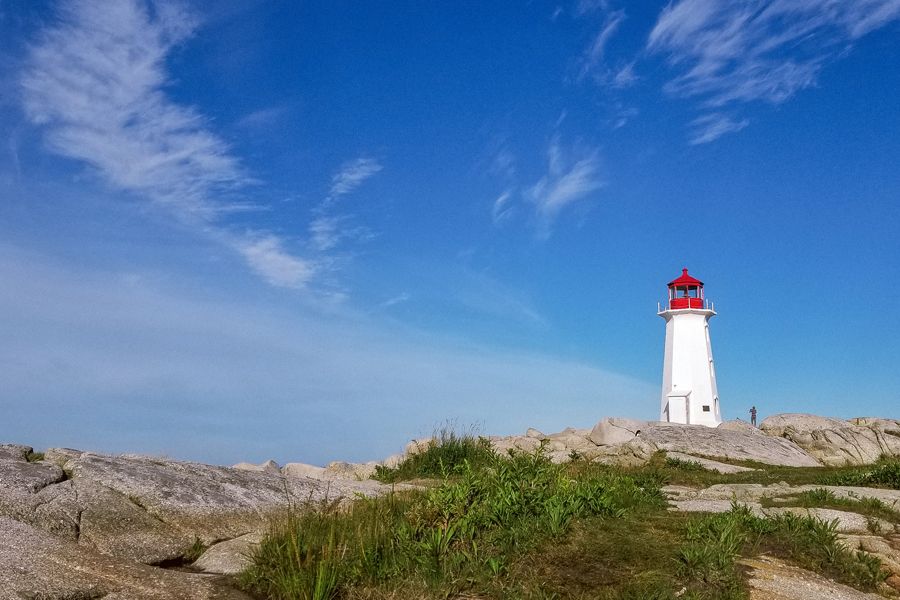 We had such a great time exploring Nova Scotia (New Scotland) "Canada's Ocean Playground" a few summers ago we decided it deserved another visit. The last time we visited we booked our trip too late to find a place to stay near Cape Breton National Park, so this time we made sure to include more time in that area.
Our first stop was a spending a few days in Halifax and the surrounding area. We enjoyed another to visit to Peggy's Cove (get there early to avoid the huge crowds that inundate this small town) and Lunenberg (World Heritage Site). We also added in a stop to Kejimkujik National Park and National Historic Site.
One of the things we love about travel is learning new things. Last time we were here we learned about the Halifax explosion on December 16, 1917 caused by two ships colliding, one which was carrying high explosives for World War I. The explosion basically destroyed the city and every year they send a Christmas tree to the City of Boston in thanks and remembrance for the help Boston Red Cross and the Massachusetts Public Safety Committee provided immediately after.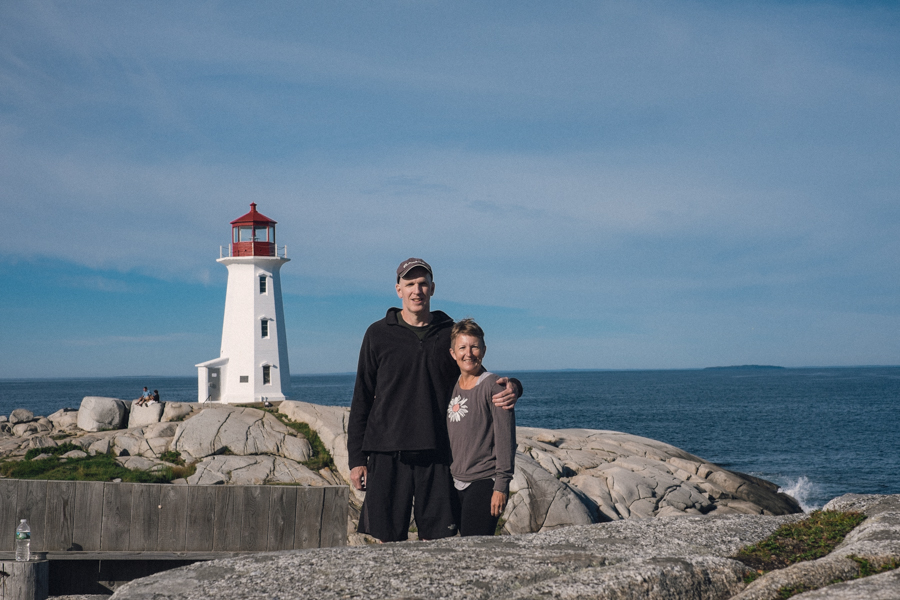 Our next stop was Cape Breton National Park, but at the last minute we decided to stay in Truro on the way there. We found two hidden gems and are glad we made the stop. The first was Burntcoat Head Park where we walked on the ocean floor during low tide. It doesn't sound that exciting, but when it's the highest tide in the world, between 47.5 and 53.6 feet and with over 160 billion tons on water flowing daily into the basin every 13 hours (more than the combined flow of the world's freshwater rivers), it is extremely impressive! You can actually see the tide rising. We discovered the Fundy Tidal Interpretive Center, where we watched people raft the tide waters overtaking the river water. We also stopped at Lismore Sheep Farm and had some fun learning about the sheep and exploring the farm.
Cape Breton Highlands National Park is absolutely stunning and our stay at the Keltic Lodge was the perfect location for exploring the park. While the lodge is a little old and tired, it has great amenities and you can't beat the location and the views. Our first night was in a room right above the bar, which was very noisy, and the management was very accommodating in moving us to a room which was a little quieter. We enjoyed hiking and driving the Cabot Trail, which is one of the most beautiful drives. We also had fun stopping at the Groovy Goat Farm, they have the best lip balm made with goat milk!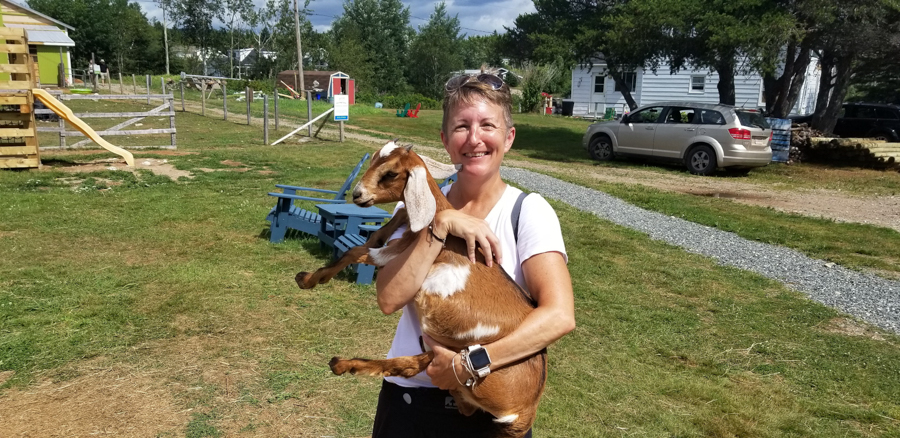 Our last days were spent in Sydney. On our last visit we had such a great time visiting Fortress Louisbourg we had to make a return trip. This is a must see if you are in the area and plan on spending at least a half day to full day there.
We had a great summer vacation exploring Nova Scotia! We stopped at Saint John, New Brunswick, not to be confused with St. John, Newfoundland, on the way home because it's a surprisingly long drive back to Bangor.


Jen & Brendan {August 2018}