Nova Scotia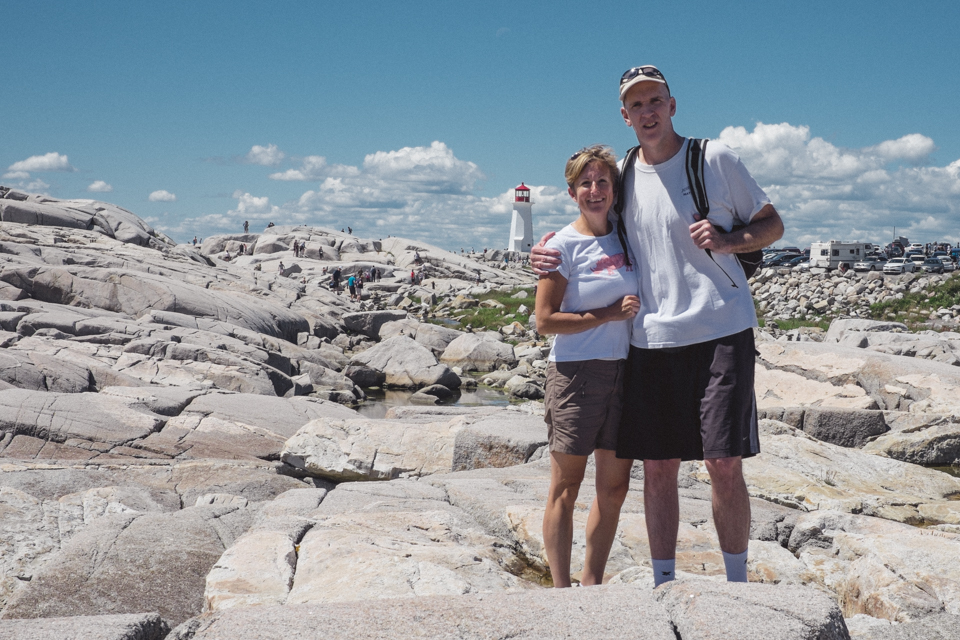 This summer we decided to stay fairly close to home and explore Nova Scotia, which is so beautiful! It reminded us a lot of the rocky, Maine coast. It's a long 7-8 hour drive from Bangor to Halifax. We arrived in Halifax late in the afternoon and checked in at the Doubletree, which is two blocks from the waterfront, a perfect location for exploring and within walking distance from all the popular sites.
Since we did so much driving to get to Halifax, we spent our first day at the Citadel and walking around the waterfront. The Citadel is well worth the climb up the hill, you can see why this is such a strategic location! They have people dressed in costume and demonstrations throughout the day. We arrived right when it open so it was fairly quiet, but it quickly was getting crowded. The Halifax Public Gardens are right near the Citadel remind me a lot of the Public Garden in Boston. The park has beautiful flowers and landscaping, well worth strolling through.
Exploring the coast of Nova Scotia is a must and there are two places that are at the top of everyone's list, Peggy's Cove Lighthouse and Lunenburg (World Heritage Site). We decided to go to Lunenburg first since there was a festival going on that weekend and we were worried that it would get really crowded. It's a cute little town and if you have the time worth the one hour drive from Halifax, especially if you combine it with Peggy's Cove. The old town is small and can easily be explored in a few hours. Peggy's Cove Lighthouse is a must see, but be prepared for crowds! We were amazed at how many tourists have overrun this tiny little town and lighthouse! Make sure to stop at the Memorial for Swissair Flight 111, which crashed off the shore of Nova Scotia on September 2, 1998 with no survivors. We just stumbled upon the memorial on Route 333.
Maritime Museum of the Atlantic was right around the corner from the Doubletree, and with the weather a little overcast and rainy we decided to spend the morning here. This museum is definitely worth a visit and a must see if you love anything to do with the Titanic!
If you are in Halifax on the weekend you have to go to the farmer's market at the Seaport! Lots of local arts & crafts, produce, wine, chocolate and cheese! Yum! The place was bustling with people shopping, eating lunch and browsing all the great vendors. We spent a morning here before going to the Canadian Museum of Immigration at Pier 21, another great museum! I actually liked it better than Ellis Island, which was really crowded and overwhelming.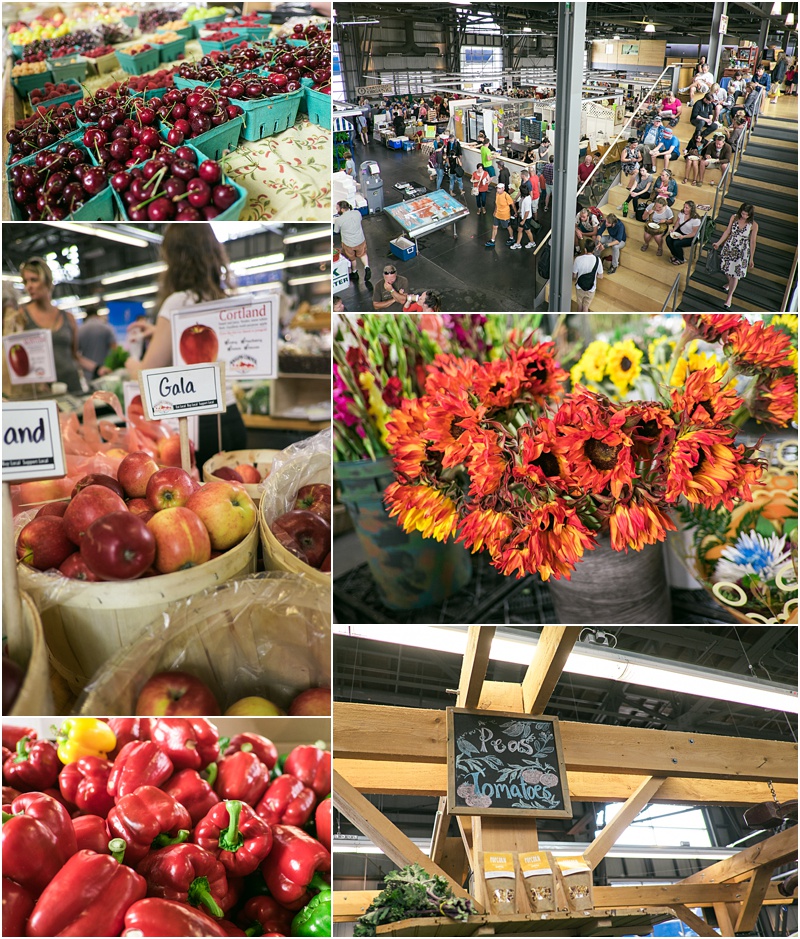 Even though the weather was overcast with possible rain, we really wanted to get some hiking in so we drove north along the coast to Taylor's Head Provincial Park. This is a hidden gem, easy to miss the entrance with a slow drive down a dirt road to the trailheads. We attempted to hike one of the loop trails but ended up somehow getting turned around, I'm not sure how that happened! The trails are marked fairly well, but we ended up where we started….so we decided to walk along the beach which was actually much nicer because the bugs were bad in the woods.
After a great visit in Halifax it was time to head to Cape Breton. Because we booked this trip at the last minute it was hard to find a place to stay. We tried to find a place to stay closer to Cape Breton Highlands National Park, but the few places near the park were all booked. This is a popular destination so make sure to book early! We ended up staying in Sydney at a brand new Hampton Inn. Although not in the best location if you are interested in exploring Sydney, it is a very nice hotel.
We drove the Cabot Trail up to Cape Breton Highlands National Park, which is about 2 hours away, so unfortunately we couldn't spend as much time here as we wanted. It is absolutely stunning and we were lucky to get in a hike before it started raining. We hiked the Middle Head Trail which is right near the park entrance with great views of the coast. The trail was crowded because of it's location (right near the park lodge) and it's a fairly easy hike.
Our last day in Nova Scotia we went to the Fortress of Louisbourg National Historic Site and the Louisbourg Lighthouse. Wow, the fortress was amazing and you could easily spend a whole day here. We definitely were surprised at how great this place is. There are activities and demonstrations; we watched them fire a rifle and cannon. There are activities for kids and everyone was dressed in costume. The place must be very popular because there were huge parking lots and then you had to take a bus out to the fortress. It was extremely foggy when we were there, which is very typical for their location. We could barely see the lighthouse! The lighthouse has a really nice trail along the coast, definitely worth walking along.
Cape Breton is a long way from Bangor (10 hours), so we took two days to drive home, stopping in St. John. When we came back across the border through Calais we went through the newer border crossing which was a lot less congested than the crossing through downtown Calais.
Jen & Brendan {August 2015}