Philadelphia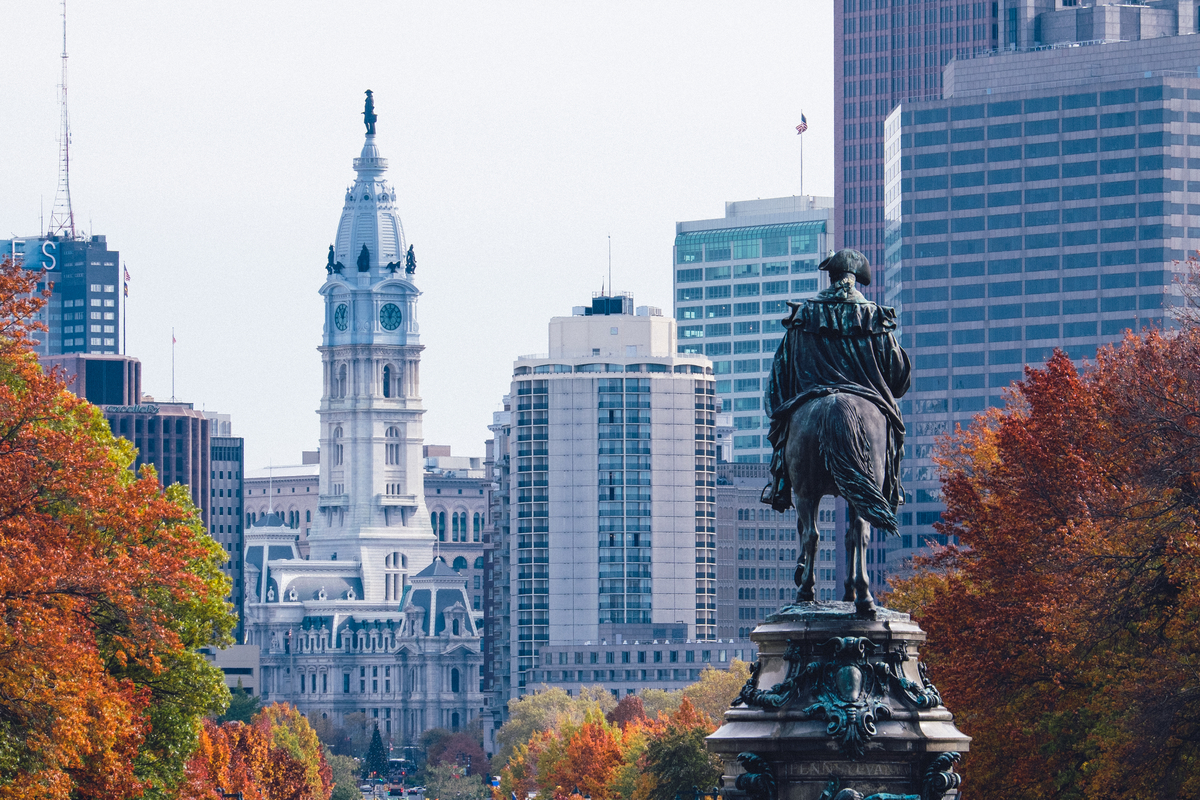 We took a trip to Philadelphia over the long Veteran's Day weekend. I've been wanting to go to Philadelphia for a long time but have never had a chance. I was excited to explore all the historic sights and museums! We had a busy three days and none of the places we visited disappointed and I ended up falling in love with Philadelphia; I wish we had more time to explore the city!
If you are an Edgar Allan Poe fan then a visit to the Edgar Allan Poe National Historic Site is a must see. This is where Poe lived for six years in Philadelphia. The house is located about 1.5 miles from the city center and I decided to walk, which was probably a mistake because I had to walk through a fairly sketchy area, so I would recommend taking a taxi. The house itself does not have any furniture and you can walk around the grounds and imagine Poe living here. The park rangers were very friendly and are happy to answer any questions.
The Rodin Museum is located on museum row and was amazing! The grounds and building are beautiful and it was well worth a visit. The museum was smaller than I anticipated, so I had some time to spare and decided to go to the Philadelphia Museum of Art which is right down the street. I was excited to squeeze a visit in because I thought I was going to have to miss it. I enjoyed wandering around the galleries and enjoyed an espresso in the Balcony Cafe to rejuvenate myself. Your ticket to the Philadelphia Museum of Art includes admission to the Rodin Museum.
The highlight of the trip for me was a visit to the Rosenbach Museum and Library. I discovered this hidden gem when I did a Google search for things to do in Philadelphia and of course anything with libraries or books I am drawn to. When I went to their website I discovered they do "hands on tours" where you can view and touch rare books and the weekend we were there they had scheduled Bram Stoker's Dracula! Super excited!!! I first went on a tour of the museum (one hour) and then had a hands on tour (one hour) and both were extremely interesting. If you are interested in doing a hands on tour you must make reservations in advance.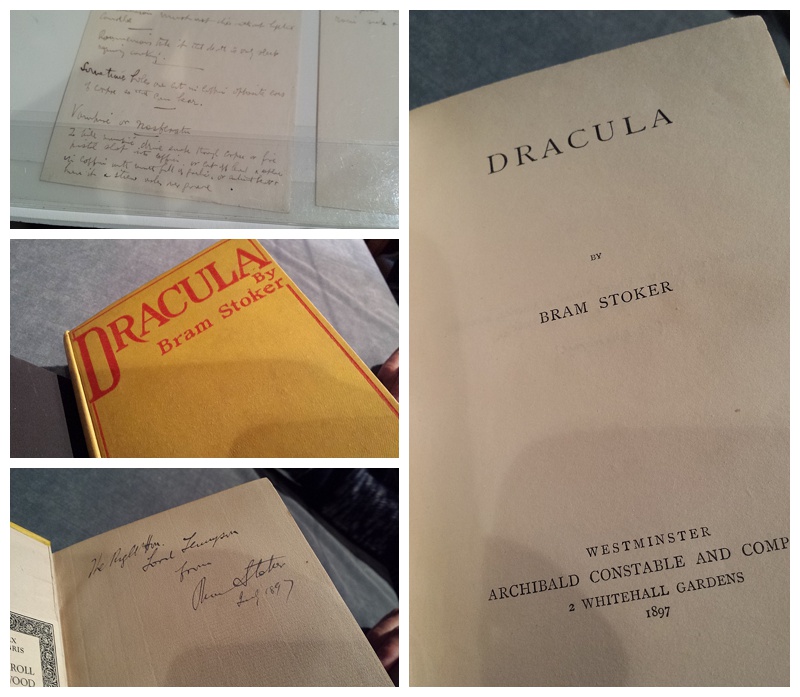 Of course if you go to Philadelphia you have to go see the Liberty Bell and Independence Hall. I would highly recommend going to see the Liberty Bell first thing in the morning before it gets crowded. When I went by there one day there was huge line to get in. If you want to visit Independence Hall I would recommend making reservations in advance, which you can do online. Tickets are required to visit the hall and you can get them at the visitor center, but I imagine during busy times they are completely sold out.
We also thought it would be fun to visit the Eastern State Penitentiary which was a former prison that was in operation from 1829 – 1971. Al Capone was imprisoned here at one time and we got to see his cell. The prison is in a terrible state of disrepair and was really kind of creepy, but we got to wander all around the grounds with a pre-recorded audio tour that was very interesting. They also had tours of specific areas of the prison scheduled throughout the day.
We had a busy three days, but it was a great trip and I would definitely go back to Philadelphia.
Jen & Brendan {November 2014}