Portugal and Southern Spain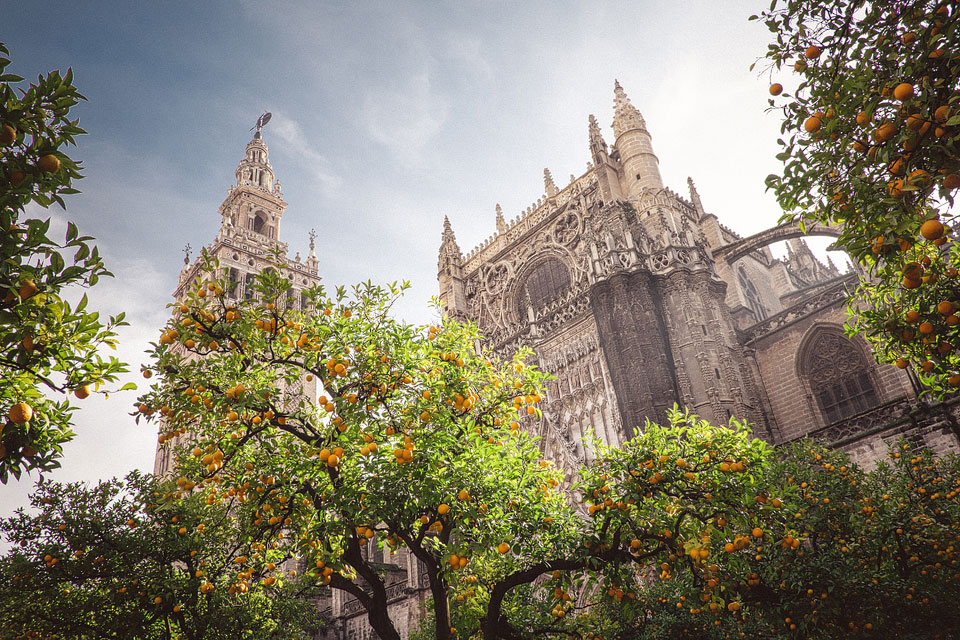 We arrived in Lisbon and were surprised at how busy the airport was. We had to wait in line to get a taxi, but the airport wasn't far from downtown, so it was a quick ride to our hotel, the Doubletree Hilton. The Doubletree was very nice, but not in a convenient location to the historic city center, which is about 1.5 miles away. We would walk each way because we always enjoy walking to explore a city. We spent three days in Lisbon, including Christmas day, so not much was open that day. One day we took the train to Sintra which we loved!
Our impressions of Lisbon:
A very hilly city! If you are going, be prepared to do a lot of walking up and down hills
There is a lot of graffiti everywhere, including the historic area, which was really disappointing. The city would have been very beautiful if it hadn't been scarred with all the graffiti.
They eat very late, some restaurants don't open until 7:30/8pm. We are early dinner eaters; luckily we found some restaurants that were open. We were usually the only ones in the restaurant!
Must see: Sao Jorge Castle. Lisbon is a city to walk and explore. There are just a few museums and sights, but Sao Jorge Castle is a must do, if nothing else for the views. Even though it is clearly visible, the streets are winding and not many signs to the entrance. The best way to find it is follow all the taxis that are taking people to the top.
Sintra (World Heritage Site) was the highlight of our time in Lisbon. We took the train from Rossio Station to Sintra (which is the last stop). In Rick Steves guidebook he stated that it was really easy to purchase train tickets from the automated machines, but we found it quite confusing (you need to know what zone you are going to, which we couldn't figure out), so we ended up going to the ticket window. Sintra has the National Palace, as well as two castles to see, both at the top of a very steep hill. We planned on seeing the 2 castles as the National Palace was closed the day we were there. I had originally thought we would walk up to the castles, but when we arrived it was quite apparent that wan't going to happen, as it is a long and steep climb. There are busses that will take you to the top as well as taxis, which is what we decided to do. It was a good thing we did because we discovered that since it was the day before Christmas both the castles were closing at 2pm. Rick Steves raved about the Pena Palace, but it felt kind of like Disney Land, we much preferred the Moorish Castle which felt like a castle in the sky.
After Christmas we rented a car and drove to Seville, Spain. An important note about renting a car in Portugal: All tolls in Portugal are electronic (at many of them there is no way to pay cash or credit card), so it is important to pay the additional fee to the rental car agency to be able to use the electronic roll reader. Tolls are also expensive in Portugal; we paid approximately 70€ round trip, but the roads are in good condition and there are lots of service areas available.
Seville was somewhat of a let down. I think some of it was the hotel we stayed at, the Hilton Garden Inn was not conveniently located. The hotel advertised they had a shuttle to take guests to the city center but it wasn't available when we were there. After complaining, the manager drove us in and we walked back after exploring the city. The second reason, was the city was an absolute mob scene. The two places we definitely wanted to see were the Cathedral and Alcazar (World Heritage Site). We went to the Alcazar first because the cathedral wasn't open yet, and we had to wait to get in. By the time we left the Alcazar the line to get in the cathedral was huge and we had to wait over 45 minutes to get in. It is the largest gothic cathedral in Europe and it is huge….and freezing, which probably feels great in the summer, but we were extremely uncomfortable. Considering the wait to get in, we expected the cathedral to be extremely crowded, but because it is so big, it felt like there were few people there. The highlight was seeing the tomb of Christopher Columbus.
After one day in Seville, it was off to Malaga, which was our absolute favorite. We stayed at the AC Hotel Marriott, right in the heart of the historic district. The city was decorated beautifully for the holidays and everyone was out window shopping, walking and enjoying the city. The entire historic area is pedestrian only, so it was very enjoyable walking around. The main thing to see is the Alcazaba which is an old fortification at the top of a hill, with amazing views of the city. There is also the Malaga Cathedral, which was just as impressive as the Seville Cathedral, although not as big. I also discovered that Picasso was born in Malaga so there is a Picasso Museum and his birthplace to visit.
We spent three days in Malaga and one day we took a day trip to Gibraltar, which was another highlight of the trip. Gibraltar is actually part of the United Kingdom so you have to go through customs and immigration to enter, although they barely looked at our passports. The best advice we took from Rick Steves guidebook was to park on the Spain side and walk over; the line of traffic to cross the border was probably miles long. The Gibraltar airport divides it from Spain and to cross into Gibraltar you actually have to walk across the runway! When a plane is landing or taking off, they stop traffic and pedestrians. We took the tram to the top of the Rock of Gibraltar and walked back down. Spectacular views, you could even see Africa, with historic sights along the way down, including monkeys.
We drove back to Lisbon and our final night before flying home was spent at a Holiday Inn Express near the Lisbon Airport. Our flight was at 5am, so we planned to leave for the airport around 3am. The hotel was supposed to have a shuttle but apparently it wasn't available and all the receptionists that we spoke with assured us that taxis were 5 minutes away and it wouldn't be a problem getting one. It was New Year's Eve so we were a little concerned and of course we had good reason to be, because they were unable to get us one. I considered putting on my running shoes and running to the airport to get a taxi, which was about 1.5 miles away. Luckily a couple was being dropped off and we grabbed their taxi; he got a huge tip! While Brendan was dealing with our taxi issue I was looking over at the big screen TV in the lobby and realized porn was playing on the tv! We later complained to both the manager and Holiday Inn Express corporate both about taxi availability and the porn; the manager was completely ok with it and corporate didn't seem that concerned either. I was surprised at their reaction, as I considered Holiday Inn a 'family' brand.
Overall we had a wonderful trip to Portugal and Southern Spain. Happy Traveling!!
Jen & Brendan {December 2014}