Quebec City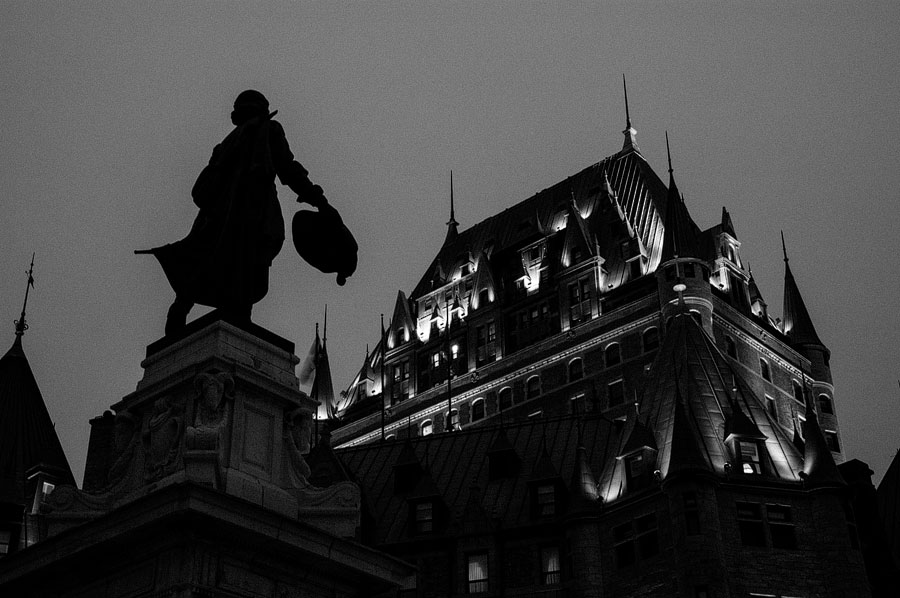 We absolutely love Quebec City, it is one of our favorite cities, and since it is only a 4-5 hour drive from us we visit quite often. We used to stay at the Hotel Manoir Victoria, which is wonderful and right in the old city, but the past few times we have stayed at the Hilton. Since we started earning points at Hilton, we try to stay at one of their hotels whenever possible and the Hilton in Quebec City is located conveniently right on the edge of the Old City.
We always seem to visit in late fall, although one year we did go up in winter and snowboard at Mont-Sainte-Anne. We just love wandering the streets of the old city, watching the ice skaters at the outdoor rink, strolling along the Promenade des Gouvernours and having an after dinner drink at the Chateau Frontenac. This year they were renovating the bar so the atmosphere wasn't quite the same in their temporary location.
Quebec City is definitely worth a visit!
Jen & Brendan {November 2013}