Scotland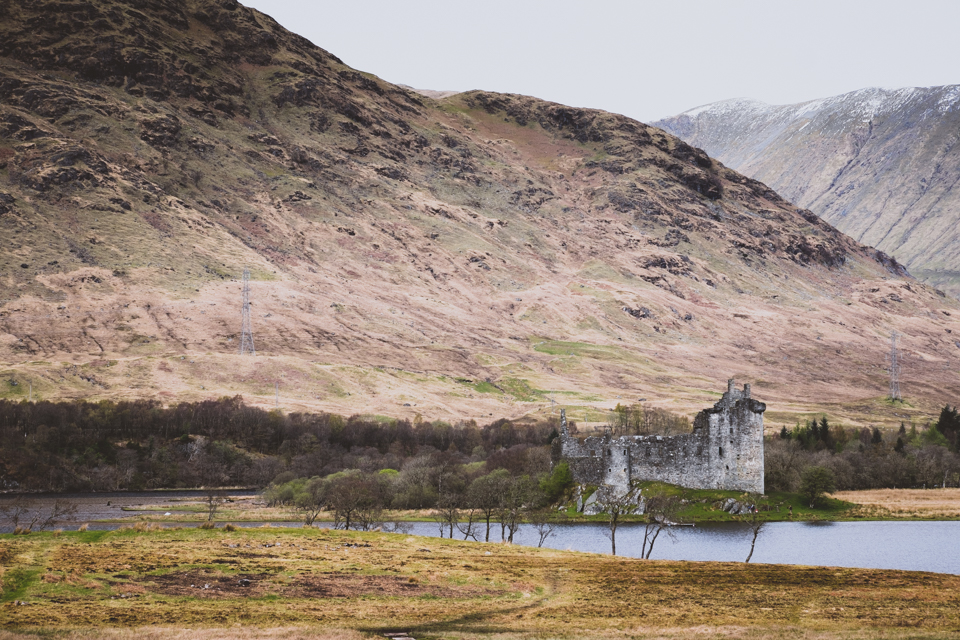 I think Scotland is our favorite country! What really stood out to us was how warm and friendly everyone was; we just felt welcome everywhere we went in a genuine way. We flew into Glasgow and spent the afternoon exploring the city. Glasgow was interesting, but if you are limited for time, I would skip the city, there just isn't a lot to see and do. We picked up our rental car the next morning, somehow ending up with an SUV, which normally I wouldn't mind, but when you are driving on the opposite side of narrow, windy roads, it made for some really tense moments!
We spent a few nights in the little village of Luss located on the shore of Loch Lomond.  Before getting there we stopped at Dumbarton Castle. I feel like that is all we saw in Scotland was castles and sheep, but I was totally ok with that! We purchased a 3 day Explorer Pass, which allowed us free entry into certain sites over a 5 day period. It's well worth it if, especially if you plan to visit Edinburgh Castle, because it not only saves you money but also allows you to avoid the ticket line.
Luss is only about 45 minute drive outside of Glasgow and is a very popular weekend destination which we noticed by the miles of backed up traffic heading back into the city after the weekend; thankfully we were going in the opposite direction! We could see why it is so popular, a beautiful destination with lots of outdoor activities, although not a lot of services. We ended up eating dinner both nights at the Loch Lomond Lodge where we were staying. We explored the town, which has a great walking path, hiked to the Falls of Falloch, discovered the remote and abandoned Kilchurn Castle and saw lots of sheep, with lots of tense moments on the narrow winding roads along the loch!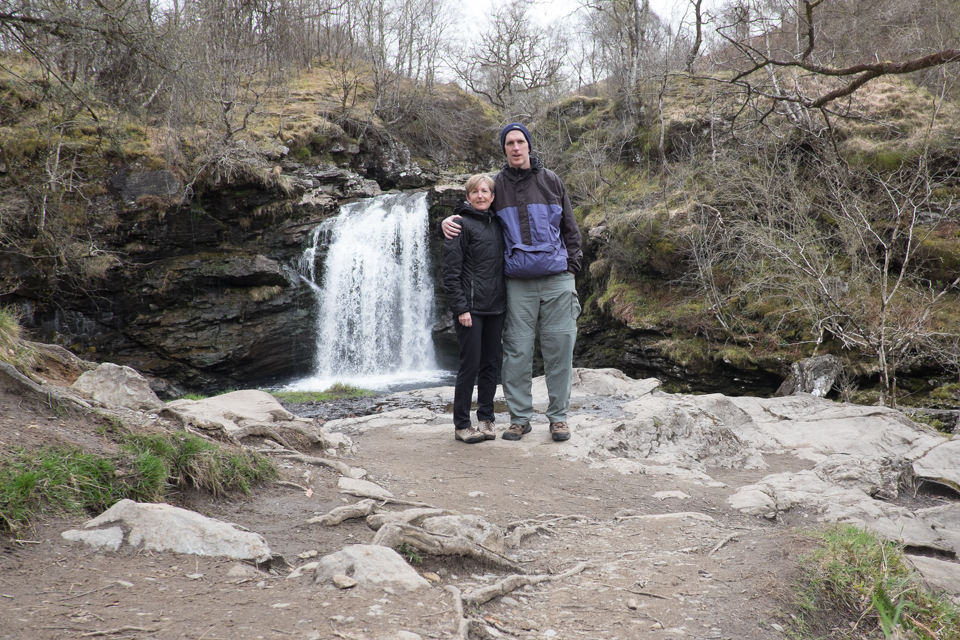 After thoroughly enjoying our stay in Luss, we headed to Edinburgh, but not before stopping at Glengoyne Distillery, which Brendan discovered and was one of the highlights of our trip. This small distillery was the perfect experience. We were the only ones for their first tour of the morning at 10am, so we ended up with a private tour. Greeted with a dram, or shot, of their 13 year old whisky, not "whiskey" like we spell it, before learning about the history of the distillery and then getting a tour of the facility. Both Brendan and I are not whisky drinkers, normally finding it harsh, but we were pleasantly surprised at the smoothness, we even bought some to bring home.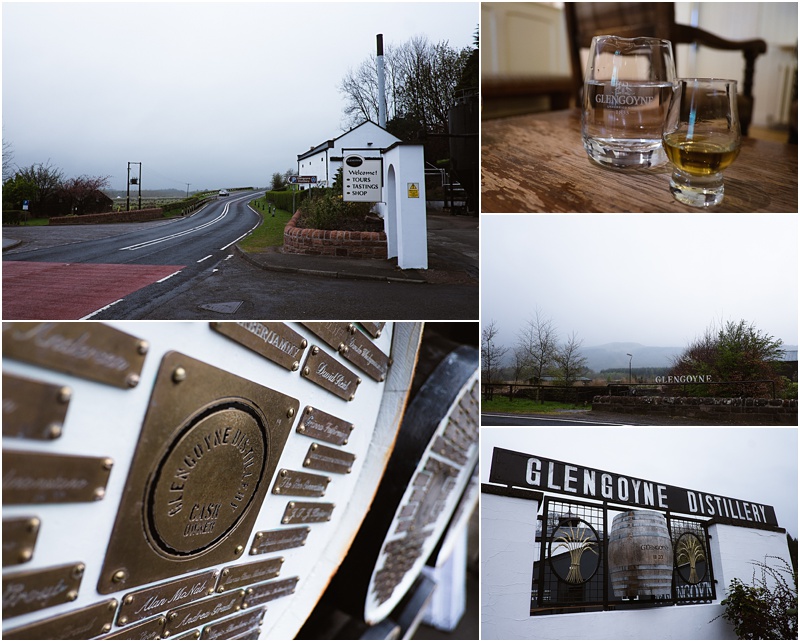 Our next stop were two castles that were near each other, Stirling Castle and Doune Castle, where Monty Python was filmed. Doune Castle was closed for some restoration work but we were able to walk around outside.
Next stop Edinburgh! How did we ever survive without GPS and Google Maps? It is truly a lifesaver when traveling, especially driving in a city! We stayed at the Waldorf Astoria, which has a great location by the castle and within walking distance of all the sights. Edinburgh Castle is obviously a must see, make sure to get there early and head to see the Crown Jewels first, before it gets too crowded. We enjoyed walking the Royal Mile starting at the castle, although it is mostly touristy shops. The Old and New Towns are World Heritage Sites.
A little treasure we discovered was the Writers Museum, which is a tiny museum tucked into a square which highlights the lives of Sir Walter Scott, Robert Louis Stevenson and Robert Burns.
On our drive back to Glasgow, we stopped at Rosslyn Chapel, definitely worth the side trip! Featured in The DaVinci Code. We also stopped at the Summerlee Industrial Museum.
We thoroughly enjoyed our time in Scotland and cannot wait to go back and explore the Northern Highlands and maybe see the Loch Ness Monster!
Jen & Brendan {April 2017}