Spokane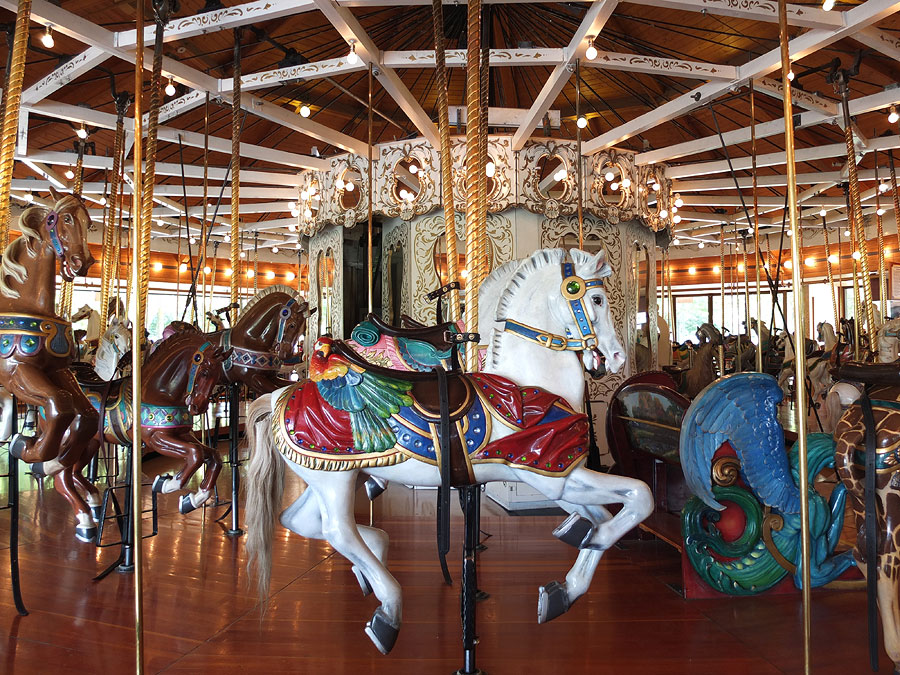 This week Brendan was in Spokane, Washington teaching an AP workshop and I came out to join him and explore the area. We stayed at The Davenport Hotel, a beautiful hotel with a rich history right in the heart of downtown Spokane. On the second floor there are displays and pictures documenting the history and one of the television channels plays a documentary on the history and renovation of the hotel in 2000. The lobby is spectacular, our room was incredible and the hotel staff was amazing. If you are ever in Spokane, I highly recommend staying here.
On Monday we got a sneak peek of the new Mobius Science Center which opens at the end of the week. This is an awesome place for kids! All the exhibits are hands on and they even have a virtual autopsy table, one of only two in the world.
Tuesday, we drove over to Coeur d'Alene for a sunset dinner cruise on the lake. Coeur d'Alene is just a short thirty minute drive from Spokane, definitely worth a visit.
Since Brendan is working during the day, I've spent a lot of time exploring downtown Spokane and all the historic buildings. The one thing that is quite noticeable about the downtown area is that while the city has done a wonderful job preserving the history of the city, the homeless and transient population in the downtown area though is very high and is hard to overlook. The sidewalks have helpful maps of downtown Spokane, there are even QR codes on them which you can scan and download a copy of the map to your smartphone.
Two mornings this week I decided to run on Centennial Trail, which is a 37 mile trail that passes right through Riverfront Park in Spokane. The trail is extremely popular with cyclists as it is paved. I decided I really wanted to get out of the city to run on the trail so I drove to just outside of Spokane to the Barker Road exit where there is an access point to the trail with a parking area. I ran east from this point and had a great run through the countryside. At the beginning of the trail there were some houses, but it quickly became a peaceful trail along the Spokane River. The Spokane River runs right through downtown Spokane and is surrounded by Riverfront Park, with walking paths and was the sight of the World's Fair in 1974. There is also a beautiful old carousel in Riverfront Park, The Looff Carousel.
Brendan is flying home for another workshop in Acadia National Park and tomorrow I am headed to Glacier National Park. My emotions are torn, I'm sad that Brendan won't be with me, but I'm also incredibly excited because it's our favorite national park. We've been three times already!
Brendan & Jen {July 2012}